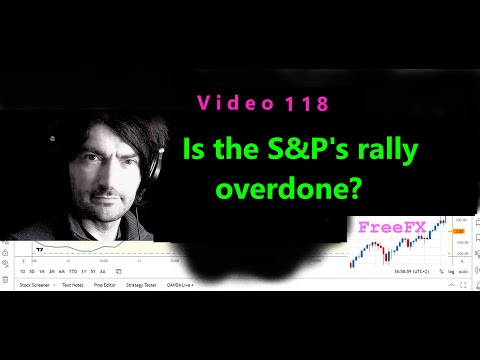 Hello traders!
In this video, to end this first week in August, I wanted to go deeper on a number of issues surrounding what has been a strange state of affairs when it comes to the S&P500.
For this reason, I focused on quite a few topics, making this video a little longer than usual:
Daily chart three-strikes instance of CCI leading into a negative divergence: what does it mean?
hourly chart symmetrical triangle chart formation: what are its breakout performance stats?
monthly time-frame: what is the state of play for continuation of the downtrend?
what is the power of events from next week (CPI, mainly) with regard to moving out of this stall?
is the bear market rally (BMR) over? I think it is, and the Tesla sell-off may be a clue;
can the Fed fight the inflation surge? Maybe not, but neither are they 'pivoting' any time soon;
the daily (21-period) ATR shows April-lows volatility, pointing to major bear trend resumption ahead;
RSI on the daily is leading into the 60 area, again signalling an overbought BMR scenario;
the FedWatch Tool (CME) has shot up the Sep. 75bps probability to 70.5% this week…
…as a swathe of Fed speakers this week made it clear the Fed is not intending to slow down.
I hope you enjoyed the video. Please like, comment, subscribe and share at will!
Below are the links for the sites I used in the video.
Have a great weekend and see you on Monday 8th for my next video.
Cheers
Francesco / FreeFX
LINKS:
https://thepatternsite.com/st.html
https://www.slickcharts.com/sp500
https://www.cmegroup.com/trading/interest-rates/countdown-to-fomc.html
https://www.cmegroup.com/markets/equities/sp/e-mini-sandp500.quotes.html
https://tradingeconomics.com/