Your posts totally prove my previous points… "I'm right Jack… F-k the rest of you…!!
If you keep going, you might break a blood vessel.
The Great Depression - America's Biggest Economic Crisis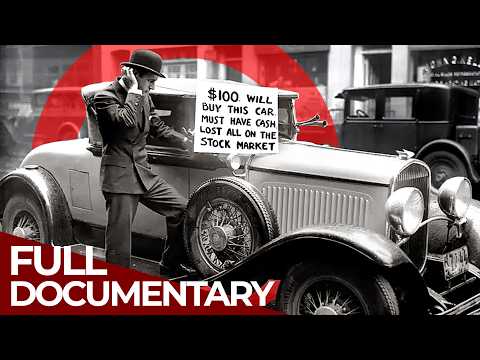 You're actually correct to compare the Biden Administration's (mis)management of the American economy with the Great Depression… Well Done…
Let me lighting up the mood I see you are angry.
@SmallPaul Ahhh… The usual immature rubbish posts you resort too, when you don't have an answer when confronted with reality… I'm no longer amused… Till next time…
I am just trying to help you out, you seem to be getting pretty angry. Have a wonderful afternoon.
The most incompetent and hated Premier in Australia's History has finally resigned…
The US equivalent of Gavin Newsome calling it a day…
The World renowned Australian Premier that instigated the Harshest Pandemic Measures in Australia and some of the longest COVID Lockdowns in the World (Outside of China)… And added 50 NEW Taxes to his states economy…
Comrade Dan Andrews has left Victoria in crippling debt… Larger than NSW, QLD and TAS combined… A Debt that is so large that Victorians may never be able to pay it off…
"When Liberal Politicians run out of their Money… They come looking for yours…"
Well folks, It's a Global phenomena… The Leader that the Lunatic Leftists voted for…
Congrats to you, but be careful what you call the next Pres of the US…
Let's go younger
Trump's brain problems are getting really bad
Failed former President Donald Trump's brain fails during a speech in South Carolina, claiming that Jeb Bush, rather than George W. Bush, started the Iraq War, and glitching badly a number of times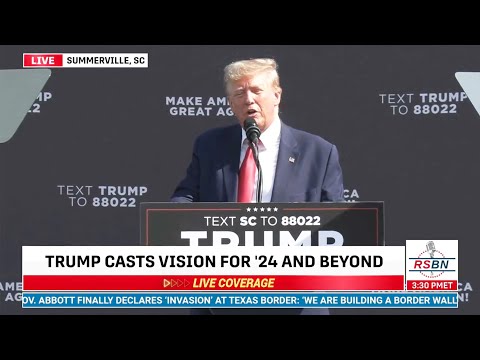 ---
Here is an article by conservative reporter Frank Holmes, which appeared in The Horn News yesterday. (Permission to copy-and-paste requested retroactively.)
10+ million illegal immigrants coming, warns GOP leader
SEPTEMBER 26, 2023
by Frank Holmes, reporter
It doesn't take much to set Joe Biden off, but one congressman has gotten underneath the president's thin skin by publicly [outing] Biden on one specific issue.
The Republican congressman has announced how many illegal immigrants Joe Biden plans to let into the country during his administration.
Conservative Rep. Andy Biggs, R-Ariz., believes in a little over a year, President Donald Trump will be back in office—but millions of illegals will enter before then.
How many?
"By the time Trump gets back in office, you will have had over 10 million—in my opinion—over 10 million illegal aliens cross our border and come into the country, under the Biden regime," Rep. Biggs told Just the News recently.
That's about the size of the state of Michigan… spread over Texas, New York City, Michigan, and everywhere in between.
The border state congressman's guess is in line with estimates to date:
The Federation for American Immigration Reform (FAIR) calculated that 4.9 million illegals had entered the United States during the Biden administration between January 2021 and the end of July 2022;

FAIR's number rose to 5.5 million by September 2022; and

Official CBP figures now show roughly 7 million illegal immigrants have been "encountered" at the U.S. border—the largest number ever in U.S. history—and about 3 million have been released into the United States during the Biden administration, according to immigration expert Mark Krikorian.

The numbers just keep adding up. Border Patrol agents reported encountering 11,000 illegal immigrants in the last 24 hours, according to multiple sources.
"I've witnessed this crisis firsthand, and this is nothing short of an invasion," said Senator Marsha Blackburn, R-Tenn.
The situation has caught the attention of billionaire Tesla mastermind Elon Musk, who announced early Tuesday morning that he plans to visit the border after a discussion with Texas Republican Rep. Tony Gonzales.
One day earlier, Congressman Gonzales released a picture of a Border Patrol processing center designed to process 1,000 people—but holding at least four times that many people.
The out-of-control border has inspired Donald Trump to promise he'll deliver massive deportations of illegal aliens when he becomes the 47th president of the United States.
Trump promised to "use all necessary state, local, federal, and military resources to carry out the largest domestic deportation operation in American history" at CPAC in March.
He made similar promises when he was in office. In 2019, Trump vowed, "Next week ICE will begin the process of removing the millions of illegal aliens who have illicitly found their way into the United States. They will be removed as fast as they come in."
But Fiscal Year 2019 proved to be one of the lowest years for illegal immigration in recent history—and the lowest for years to come.
This time, Trump promised to invoke the Alien Enemies Act, a piece of legislation that became law in 1798, which would speed up the deportation process.
No wonder Bernie Sanders, I-Vt., and his liberal buddies—Mazie Hirono of Hawaii, Cory "Spartacus" Booker of New Jersey, and Ed Markey of Massachusetts—tried to repeal the Alien Enemies Act by introducing the "Neighbors Not Enemies" Act in 2020.
Trump's call for massive deportations are "actually gonna have to be necessary," Rep. Biggs told Just the News.
"When you start deporting people, and removing them from this country, what that does is that disincentivizes the tens of thousands of people who are coming," he said.
It's necessary—and the time is ripe, according to a new poll, which shows the Republican Party holding an enormous lead over Democrats on the issue of illegal immigration.
"On this survey after 20 or 30 years, Republicans dealing with the economy [versus Democrats], immigration and crime are all at their all-time highs," said the article.
The GOP beats Democrats by 30 points on the border.
"50% of registered voters surveyed said the Republican Party is better at dealing with border security, compared to 20% of voters who picked the Democratic Party," according to CNBC.
"Now it's time for Republicans to do something on the issues of border security, crime, weaponized government they've told the public they are fighting on," said former U.S. Senator Jim DeMint.
And the best thing to do, according to Trump and Biggs, is to deport the illegal population down to the last MS-13 member.
"If you want to disincentivize them, you remove them from the country, which is why they Remain in Mexico policy was so doggone effective at slowing down illegal border crossings," said Biggs.
Or re-elect Joe Biden, and get 20 million illegal aliens or more by 2028.
---
---
Frank Holmes is a veteran journalist and an outspoken conservative
who talks about the news that was in his weekly article, "On The Holmes Front."
---
---
My thoughts:

Presidents
who fail to
DEFEND OUR BORDERS
should be shot.
What a damn shame, it's bad. And Then we have congress.
Immediate action needs to be taken by Biden, but long-term solutions require legislation
"Here are clear images, clear facts, that there's a crisis, and members of Congress choose nothing to do about it," Chishti told me.
95-year-old veteran kicked out of nursing home to make way for migrant housing, lawmakers say
New York City Councilman David Carr confirmed to local outlet SI Live that he was informed by the city's Department of Social Services that the migrant facility would open there this week. Fox News Digital reached out to the Department of Social Services for confirmation but did not immediately hear back on Tuesday.
The GOP lawmaker said. "Our tax dollars as citizens of New York should not be utilized to house citizens of other countries, especially at the expense of our senior citizens and veterans who put their lives on the line, paid taxes their whole lives and built our communities."
A 95-year-old Korean War veteran said he was given less than two months' notice to figure out where he was going to live after the nursing home he resided in was sold to become a facility for undocumented migrants.
Veteran Frank Tammaro joined Rep. Nicole Malliotakis, R-N.Y., a vocal critic of New York City's handling of the migrant crisis, at a press conference on Monday to discuss the reported deal.
"The thing I'm annoyed about is how they did it, it was very disgraceful what they did to the people in Island Shores," Tammaro said, referencing the assisted living facility he was in.
He said that Island Shores "gave us time to get out," but not enough time to protest the decision to boot residents – which Tammaro said he tried to do.
"Then one day there was a notice on the board. I think that gave us a month and a half to find out where we were going to go," he said. "I thought my suitcases were going to be on the curb because I'm not that fast."
95-year-old veteran kicked out of nursing home to make way for migrant housing, lawmakers say
The Alien Enemies Act is a wartime law. The U.S Code clearly states that it is to be used
whenever there is a declared war between the United States and any foreign nation or government, or any invasion or predatory incursion.
When the Alien Enemies Act is enforced it gives the President full powers when it comes to 'all natives, citizens, denizens, or subjects of the hostile nation or government, being of the age of fourteen years and upward.'
However, there is a clear limit to this Act, the citizens targeted must not be 'naturalised.' That means that American citizens of foreign backgrounds cannot be detained or deported under this Act, even if the President wishes it so.
Immigration and crime the Republicans wins hands down.
What people think as compared to what they actually get is the reality of the economy and the survey.
Republicans' business-friendly approach leads most people to believe that they are better for the economy. A closer look reveals that Democrats are, in many respects, actually better.
The Party That's Actually Best for the Economy
Many analyses look at which party is best for the economy. A study from the National Bureau of Economic Research found that Democratic presidents since World War II have performed much better than Republicans. On average, Democratic presidents grew the economy by 4.4% each year versus 2.5% for Republicans.
A study by Princeton University economists Alan Blinder and Mark Watson found that the economy performs better when the president is a Democrat. They report that "by many measures, the performance gap is startlingly large." Between Truman and Obama, growth was 1.8% higher under Democrats than Republicans.
A Hudson Institute study found that the six years with the best growth were evenly split between Republican and Democrat presidents.
Most of these evaluations measure growth during the president's term in office. But no president has control over the growth added during his first year. The budget for that fiscal year was already set by the previous president, so it's helpful to compare the gross domestic product (GDP) at the end of the president's last budget to the end of their predecessor's last budget.
For Obama, that would be the fiscal year from October 1, 2009, to September 30, 2018. That's FY 2010 through FY 2017. During that time, annual GDP increased from $15.6 trillion to $17.7 trillion, or 14%.7
Bureau of Economic Analysis. "National Income and Product Accounts Tables: Table 1.1.6. Real GDP."
That's 1.7% per year.
The chart below ranks the presidents since 1929 on the average annual increase in GDP.
'Crisis for Biden':… Democrats hatch a secret plan to prop up the President of the United States… Operation… Don't let the US President fall…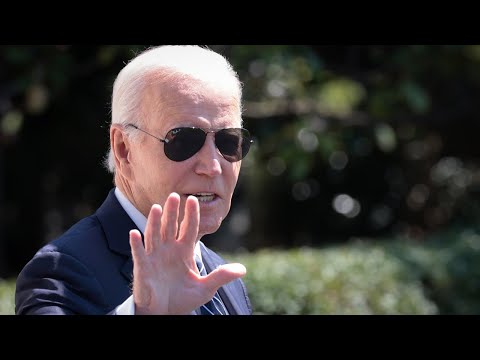 Joe's 'blunders and stumbles' again called out… He doesn't know whether he is coming or going…
I shutter to imagine if this were Trump behaving this way. Could you imagine the 24 hour coverage? Seriously, this would NEVER be ignored the way it is by the lame-stream US media…
Glad Biden Reinstated this rule, something Trump did away with.
Biden strengthens rules to keep schools from saddling students with unaffordable debt
All schools of higher education will face stricter requirements proving certain certificate programs lead to better employment opportunities for graduates under a finalized federal rule.
If they can't prove their worth, the schools lose access to federal student aid.
The Biden administration this week reinstated a stricter gainful employment rule, toughening one accountability metric and adding a new one to better gauge a school's ability to improve their students' earnings potential after graduation. The rule applies to certificate programs at all institutions, including public and private nonprofit colleges — a change from the previous rule that only applied to for-profit schools.
Additionally, all schools will have to provide prospective students with a new financial value transparency framework that outlines the actual costs to get a degree from that institution and the financial outcomes students can expect.
The moves are part of the Biden administration's latest efforts to rein in costs in higher education and aims to protect hundreds of thousands of young Americans from going into unaffordable debt. The finalized rules build on proposals Biden announced previously.
"We are fixing a broken system and making sure that students know, before they take out loans, when college programs have a history of leaving graduates with high debts, low earnings, and poor career prospects," Education Secretary Miguel Cardona said in a press release. "The Biden-Harris administration believes that when students invest in higher education, they should get a solid return on their investment and a greater shot at the American dream."
Biden strengthens rules to keep schools from saddling students with unaffordable debt
The Libertarian Party is preparing to petition the courts to place President Joe Biden and Senate Minority Leader Mitch McConnell under conservatorship, and the Party is soliciting interested D.C. attorneys to assist in bringing these cases before the court.
Here are some excerpts from the announcement on the Libertarian Party website:
Washington, DC, September 12, 2023 — The Libertarian National Committee is taking urgent action to protect the interests of the American population, with imminent plans to file for conservatorships for President Joe Biden and Senate Minority Leader Mitch McConnell. The clear incapacitation, mental lapses, and deficiencies in decision-making that are clearly observable in numerous, recent, and well-publicized instances necessitate these actions.

These men are not well enough to make financial decisions with their own money or with taxpayer money, so we've compassionately decided to step in and make those important decisions for them. We are seeking legal representation in these matters in Washington DC so that we can move forward with the proceedings as quickly as possible. If you are a DC probate attorney and you are interested in assisting us with this action, please reach out. We also encourage other aggrieved parties to file for conservatorship of as many incompetent geriatric members of the federal government as possible."
Here is a LINK to the full article.