Cameco Corporation (ticker symbol: CCJ) is a prominent Canadian uranium mining company headquartered in Saskatoon, Saskatchewan. Founded in 1988, Cameco has established itself as one of the world's largest and most respected uranium producers. The company is involved in all stages of the uranium mining process, from exploration and mining to refining and marketing.
Cameco was in sideways consolidation looking for a direction. The stock has now extended higher suggesting it has ended the sideways consolidation and now looking for a new bullish leg higher. Below we will update the Elliott Wave path for the stock.
$CCJ Monthly Elliott Wave Chart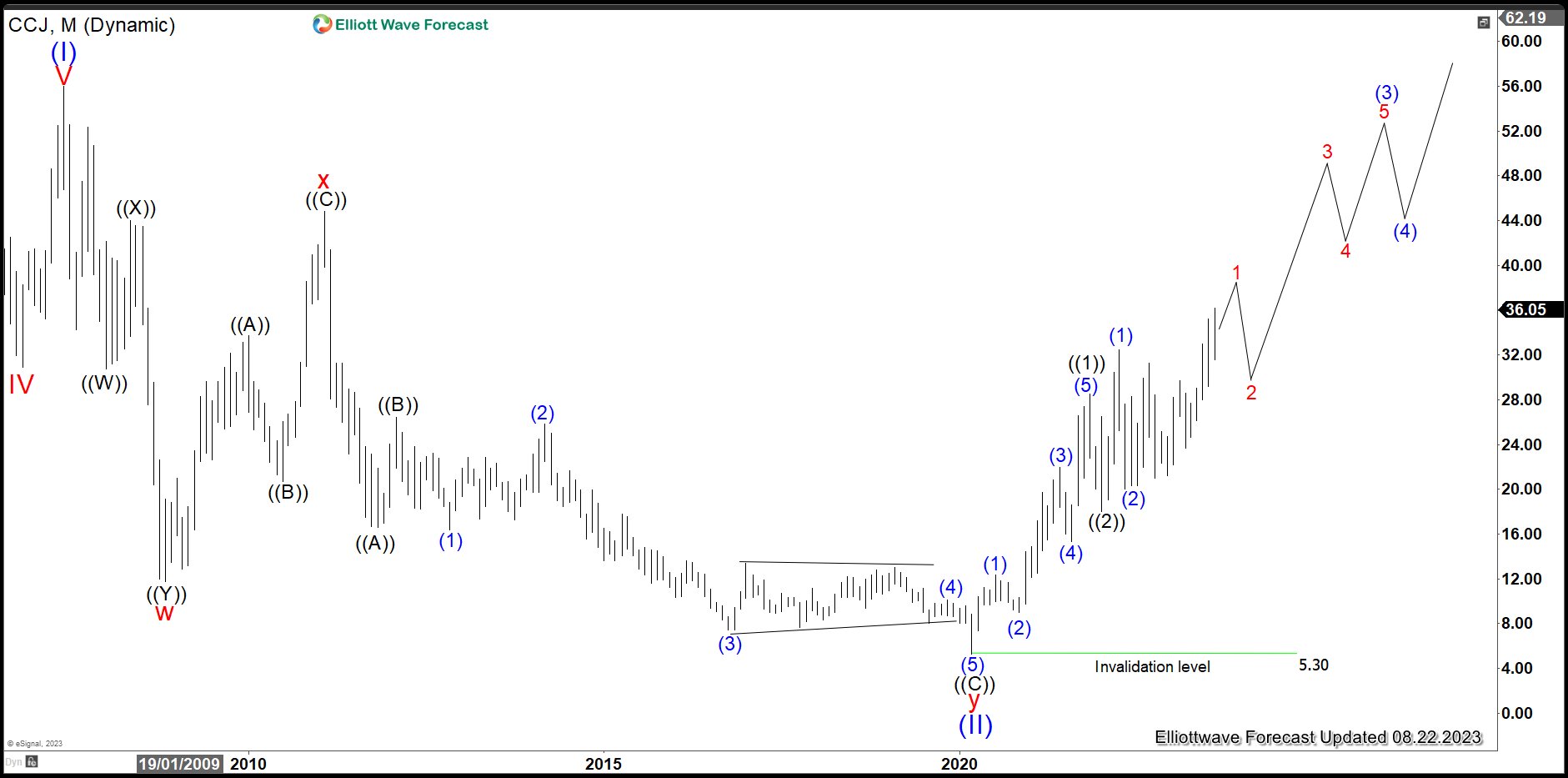 Monthly Elliott Wave Chart of Cameco above shows that the stock has ended wave (II) at $5.30. It is now preparing for a multi-year and multi-decade wave (III) higher which subdivides into another 5 waves. Up from wave (II), wave ((1)) ended at $27.42 and wave ((2)) pullback ended at $18.03. The stock has resumed higher in wave (3). As far as pivot at 5.30 low stays intact, expect pullback in the stock to find support in 3, 7, or 11 swing for further upside.
$CCJ Daily Elliott Wave Chart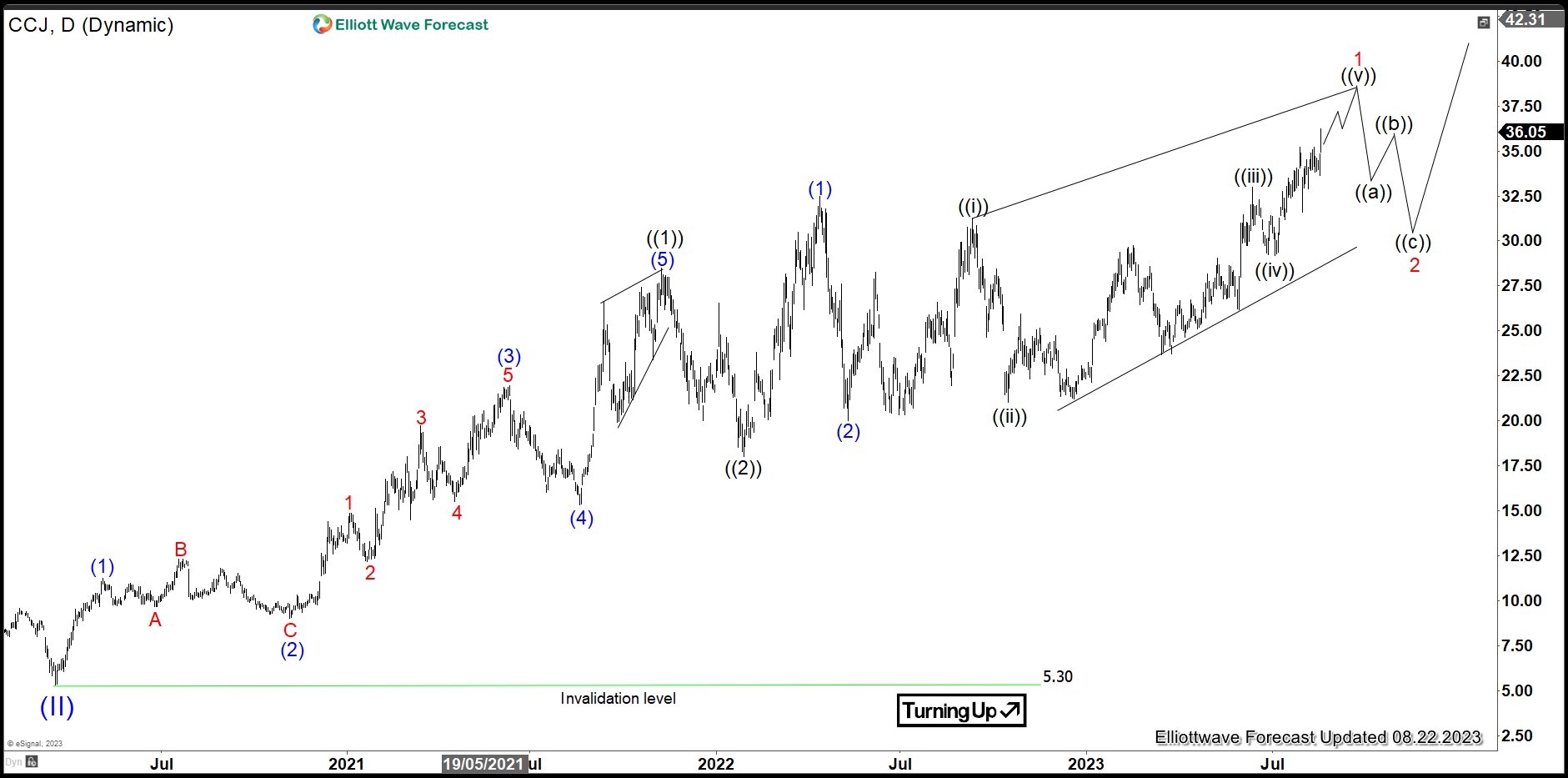 Daily Elliott Wave of Cameco above shows that the stock has extended higher and forming a possible diagonal wave 1. It should then pullback in wave 2 to correct the rally from 5.12.2022 low before it resumes higher again. We continue to be bullish with the stock and prefer to use any pullback opportunity to establish the long position in 3, 7, or 11 swing.