British Pound hits 37-year low against US Dollar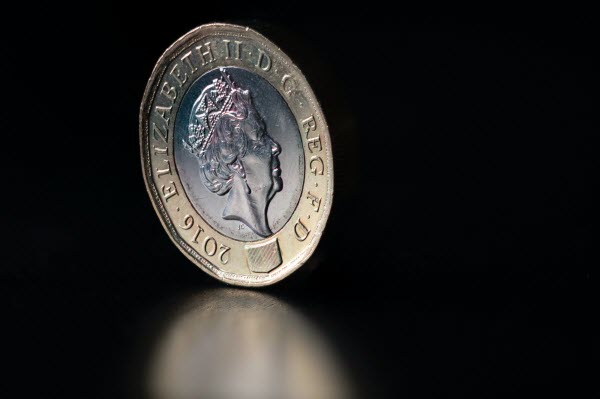 Just as we all thought a 20-year low point for the British Pound was a staggering end to a continual downward spiral for the world's most valuable currency, another leap toward the bottom took place.
The British Pound finished the trading week on Friday at an astonishing 37-year low.
That is a trip back to the dark days of the fierce industrial action by rampant workers unions of the early 1980s and the nationalization of many large companies such as British Leyland, the closures of the coal mines and inflation at over 18%.
As a result of some very drastic action by the government at the time, the economy was brought back into good order but it was a very difficult job for the working public, for businesses and for the government itself.
Today, the causes and circumstances are different, but the effect is the same. A catastrophically declining national economy and a volatile Pound which would have been unheard of for two decades until this year.
Retail sales figures in Britain which were released early in the Friday trading session on the London market underscored a high street in trouble. Retail sales volumes fell by 1.6% in August, continuing a downward trend since summer 2021 according to the Office for National Statistics, demonstrating that the public are cash-strapped and are perhaps prioritizing their main household bills rather than shopping for new consumer products.
With news channels full of anticipation of expensive winter energy bills and a potential 18% inflation figure by January, a conservative approach is being taken by a large portion of the population.
The Bank of England, which is the Central Bank of the United Kingdom, last week made an announcement relating to its decision relating to potential interest rate rises one day before an emergency mini-budget was delivered by newly appointed Chancellor of the Exchequer Kwasi Kwarteng.
UK inflation stands at 9.9% currently, and has been predicted to rise to 18% by Citi by January during a prediction last month in which the same analysts at Citi suggested that the interest rate may rise from the 1.75% it stands at currently to a sudden 7% by January.
Some pundits have stated that inflation in the United Kingdom may go over 20%, and this analysis was not coming from sensationalists, rather from the analytical think tanks within some investment bank.
It is now being suggested by commentators that inflation may begin to drop if the British government lives up to its promise of capping consumer energy costs for the next two years, although energy costs continue to spiral whereas in France, they have been capped some months ago.
The BoE may rein in any thoughts of a 75 basis point rate hike if they believe/know that the chancellor will effectively cool price pressures the next day. This may leave GBP/USD vulnerable to a further sell-off, especially if the US Federal Reserve hikes by a minimum of 75 basis points on Wednesday last week.
What a bleak outlook for the Pound, and the wider British economy!
VIEW FULL ANALYSIS VISIT - FXOpen Blog…
Disclaimer: CFDs are complex instruments and come with a high risk of losing your money.