I'm going to give one more shot to the funded account, I want to go with MFF, because of the challenge price, does anyone give a thumbs-up for the MFF or should I go with FTMO and have the price be a little more?
MFF is much better. Price is cheaper and challenge is easier.
MFF is definitely easier as phase 1 target is 8% vs. 10%. Allowable DD is 12% vs 10%/ Cost is about $200 less as well.
What do you think about these challenges by borkers?
Both challenges are better than FTMO but can't beat MFF.
Major advantage MFF has over all other prop firms:
Cheapest challenge, none can beat it;
12% drawdown, 8% profit target, most other prop firms have 10% and 10%.
free extension and free retries.
I think that the offerings are not very competitive and are overly restrictive. You have better options elsewhere. Just my opinion.
I understand, just wanted to get people Opinions
BTW: Since I have not compared challenges, I do not know what each offers.
Does anyone know a broker that supports cents for US clients?
The only one I have found is AdroFX using their Micro (it turns into a cent account), but their website and overall functionality are incredibly shady. So I prefer not to use them if I can find anything else.
Not familiar much with Micro accounts so I am not sure if all micro accounts work like cents, but if anyone has experience please do reach out. Thank you!
Exactly how crypto entered the world is similar to how social media entered the world; it's here to stay
The Chinese government has long tried to stamp out cryptocurrencies in the country with varying levels of success. In 2021, a ban on mining finally sent firms packing and seeking countries like Kazakhstan with friendlier stances toward crypto mining. They've also found homes in towns all over the US, where companies are encountering both support and criticism from locals, as well as politicians at the state and federal levels. Will Bitcoin be regulated in the States, and how should our leaders approach it?
Why The Crypto Industry Was Exported Out Of China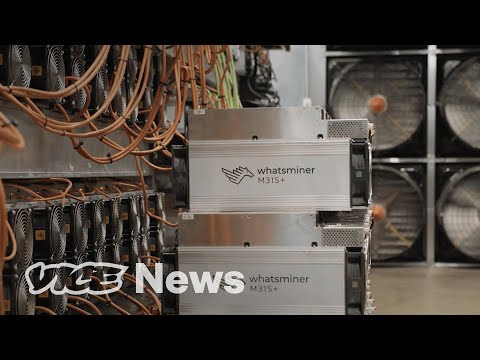 Anyone ever use OspreyFX?
I am seeing that they offer MT5, but for some reason my profit and balance don't match up.
My account is losing balance without actually trading.
For example, here are my demo accounts: https:// prnt.sc/IP3xvXErJcgn
All 3 started with $5k or $10k. Yet with 0 trades closed the account has lost balance.
Additionally, my live account is experiencing the same issue.
Curious to know what you guys trading with FTMO, etc. think of this guy's story? He says Top Step took his profits because he broke some rules and traded too many contracts in one day?
TopStep does have some picky rules you have follow. Not so much with FTMO in my experience.
MY MFF account I had a stop sell on spx500 at 4012 before CPI report, it filled at 3977,37 points lower right after CPI came out.
This is the first time I place a stop sell before big news. Never do it again.
Seems the offshore brokers are getting into the game now.
IDR
When I first looked up FTMO, result was "Friends That Make Out". I had one of those in college, but she didn't help my trading.
Much later, I searched for MFF and got "Midwest Furry Festival". I won't be going to this, but certainly not judging either. To each their own. Glad I figured out what everyone actually meant!
I was long and exited 5m before that release, if i held through it
… CPI, Unemployment & Central bank releases are land mines right now.