How many hours have we all spend on finding great forex strategies on YT, be it pivot point, RSI, MACD, ADX, Bollingerband, Price Action, Price Patterns, Moving Averages, New indicators on Tradingview, fundamental analysis, technical analysis, scalping etc.
Why not learn to automate in MQL5, so at least you can BACKTEST!!!
Have started a series in which we will take on the Challenge of learning to automate Trading strategies using MQL (MQL5) programming tutorials in Metatrader platform, at least enough to be able to code and test them to see if they are profitable.
The idea of the series is to start at the very basic fundamental level and gradually we will learn step by step to advance MQL.
How long it will take to learn enough to be able to automate any general strategy you find using indicators? A month, max…
How long to learn to be able to code strategies based on price structures? 3 months Tops…
That is the aim of the series as well…
PART 3: MQL Beginner Lessons Part 3: Key Price and Candle Information you need (MQL5)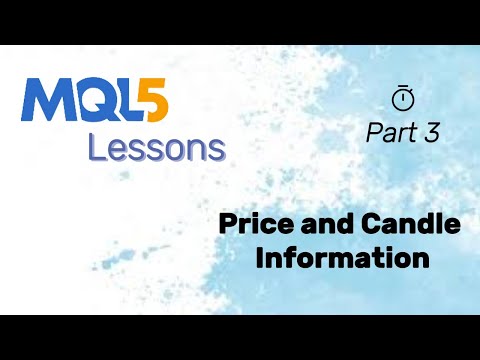 Part 3 covers how to get price and candle information from Metatrader chart using MQL language. We explore the most commonly used commands to retrieve Ask and Bid information, Opening/Closing/Low/High price of the previous candles and most used Time functions in MQL5.