We will look at the past performance of the 4-hour Elliott Wave Charts of the Nifty index. The rally from the 17 June 2022 low is unfolding as an impulse structure. Showing a higher high sequence favored more upside extension to take place. We will explain the structure & forecast below:
Nifty 4-Hour Elliott Wave Chart From 10.26.2023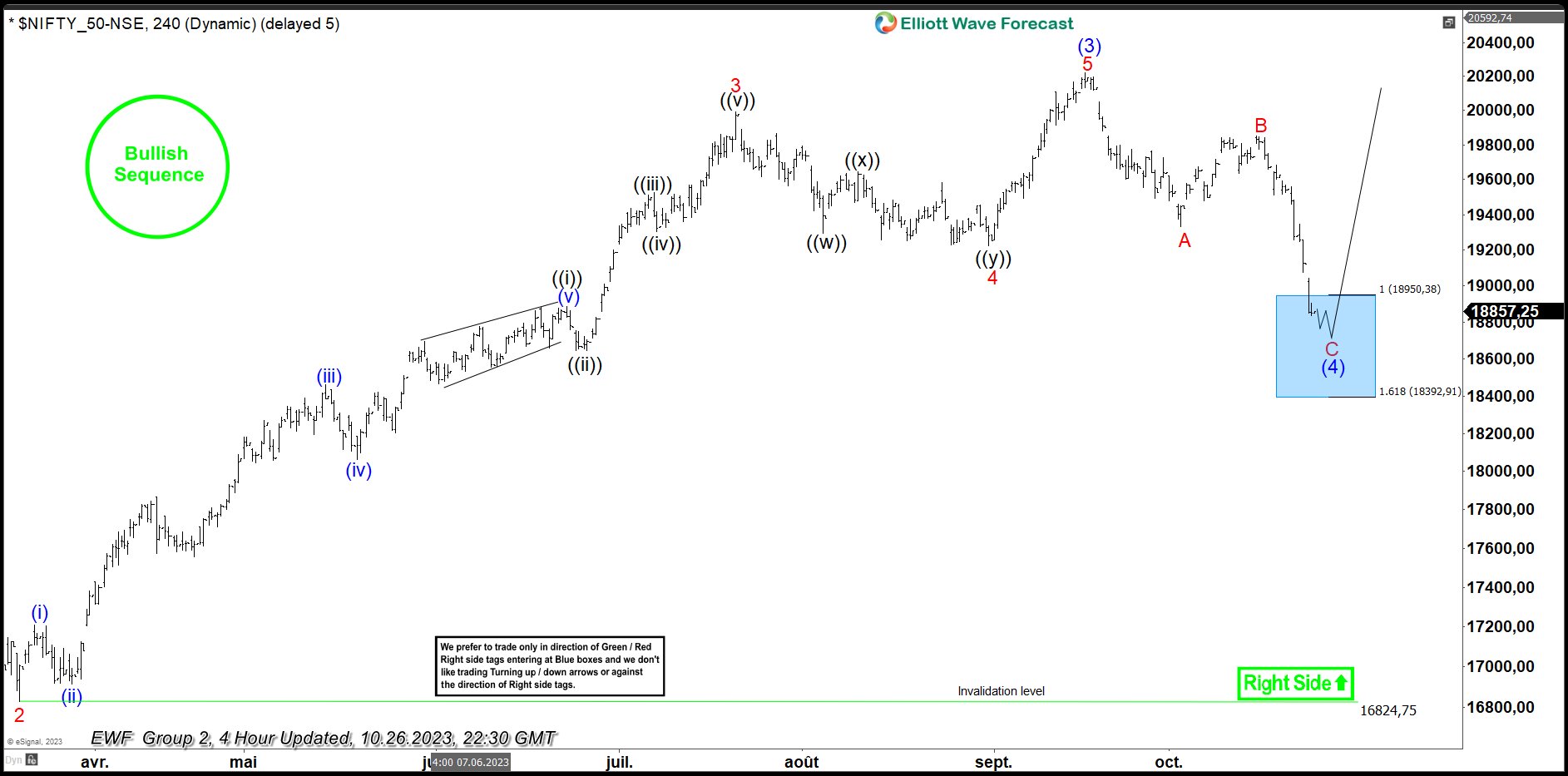 Here's the 4-hour Elliott wave chart from the 10/26/2023 update. In which, the cycle from the 9/30/2022 low ended in a bigger wave (3) as an impulse structure at 20222.45 high. Down from there, the index made a pullback in wave (4) to correct that cycle. The internals of that pullback unfolded as Elliott wave zigzag structure where wave A ended at 19333.60 low. While wave B bounce ended at 19849.75 high. Then wave C managed to reach the blue box area at 18950.38- 18392.91. From there, buyers were expected to appear looking for the next leg higher or for a 3 wave bounce minimum.
Nifty Latest 4-Hour Elliott Wave Chart From 11.13.2023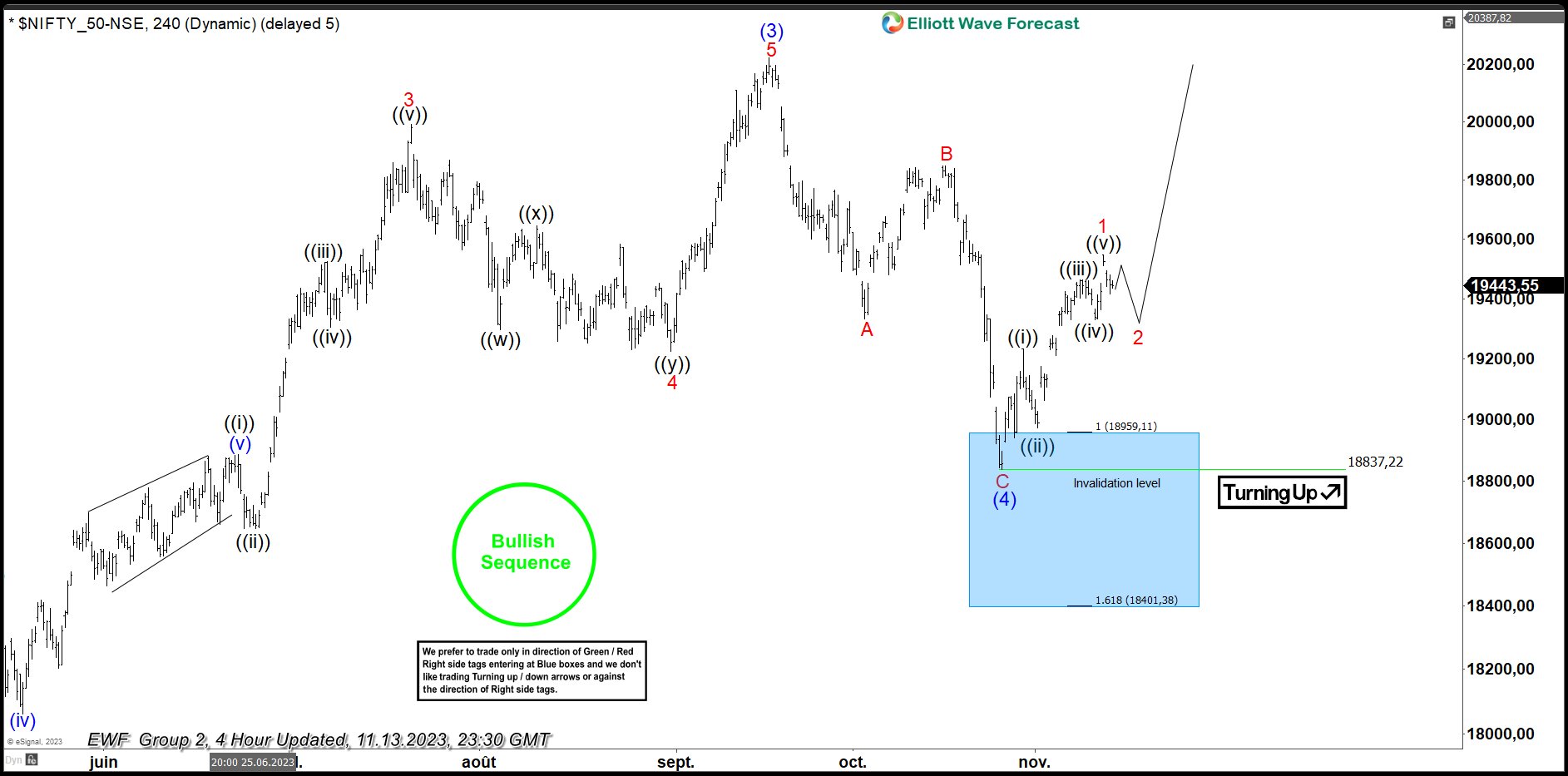 This is the latest 4-hour Elliott wave Chart from the 11/13/2023 update. In which the index shows a reaction higher taking place, right after ending the zigzag correction within the blue box area. However, a break above the 20222.45 high is still needed to confirm the next extension higher & avoid a double correction lower.