Nike shares surged more than 13% after the sports giant reported better than expected quarterly results on Tuesday. Meanwhile, apparel maker revenue slipped 0.6% to $10.59 billion from $10.66 billion a year earlier but better than the $9.15 billion forecast by analysts. The company said its "Nike Brand" digital sales grew 82% during the quarter, including triple-digit growth in Europe, the Middle East and Africa. Overall, revenue has returned to growth in Europe, Middle East, Africa, and China.
Earnings per share (EPS) $.95 vs. $.47 expected
Revenue $10.59 billion vs. $9.15 billion expected
"We know that digital is the new normal. The consumer today is digitally grounded and simply will not revert back," CEO John Donahoe said. Our Nike digital business is already meeting our mix goal of 30%, nearly three years ahead of schedule and we will continue to grow from here," he added.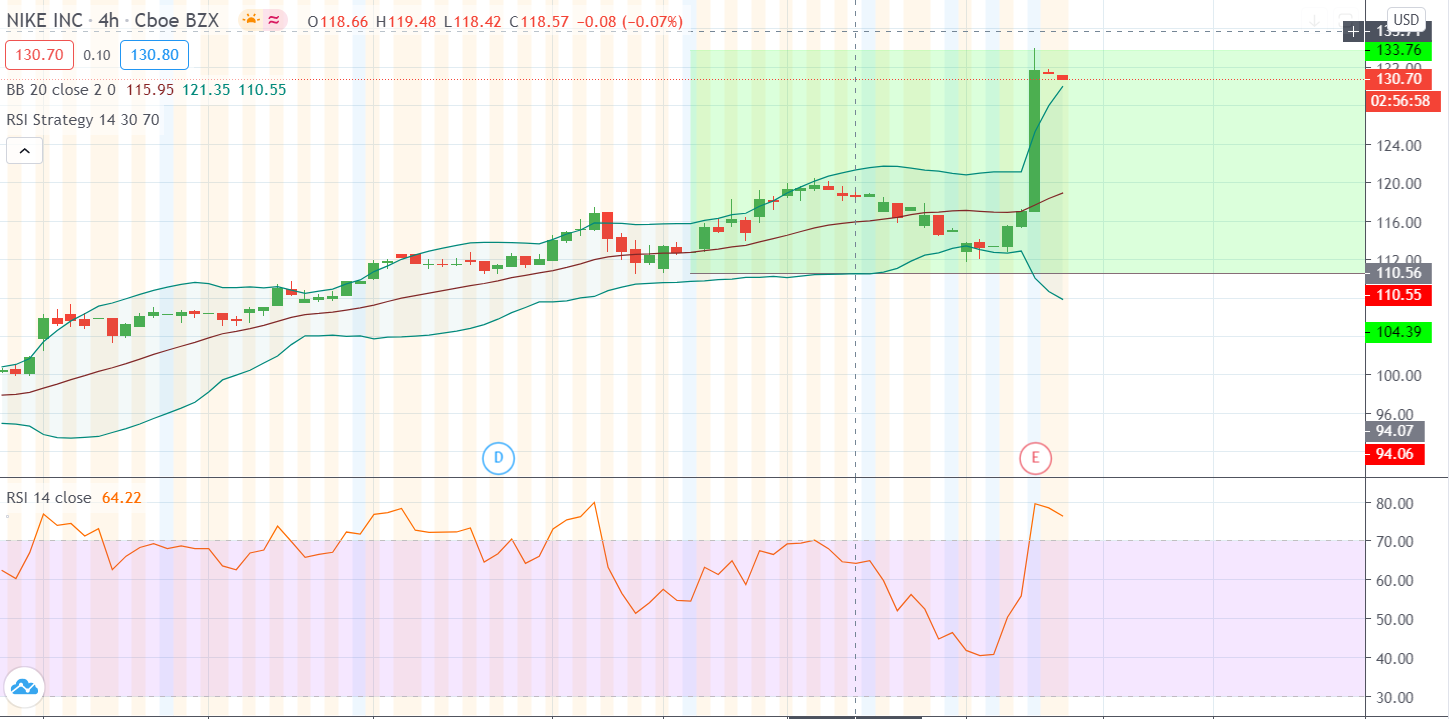 Nike shares surged to an all-time high on Wednesday following the earnings report and the stock up 15% for the year.