Hello everyone. In today's article, we will look at the past performance of the 4 Hour Elliott Wave chart of NVIDIA Corp. ($NVDA) The rally from 10.13.2022 low unfolded as a 5 wave impulse breaking to new all time highs with an incomplete bullish sequence from 2.28.2023 low. So, we expected the pullback to unfold in 7 swings and find buyers. We will explain the structure & forecast below:
$NVDA 4H Elliott Wave Chart 8.09.2023: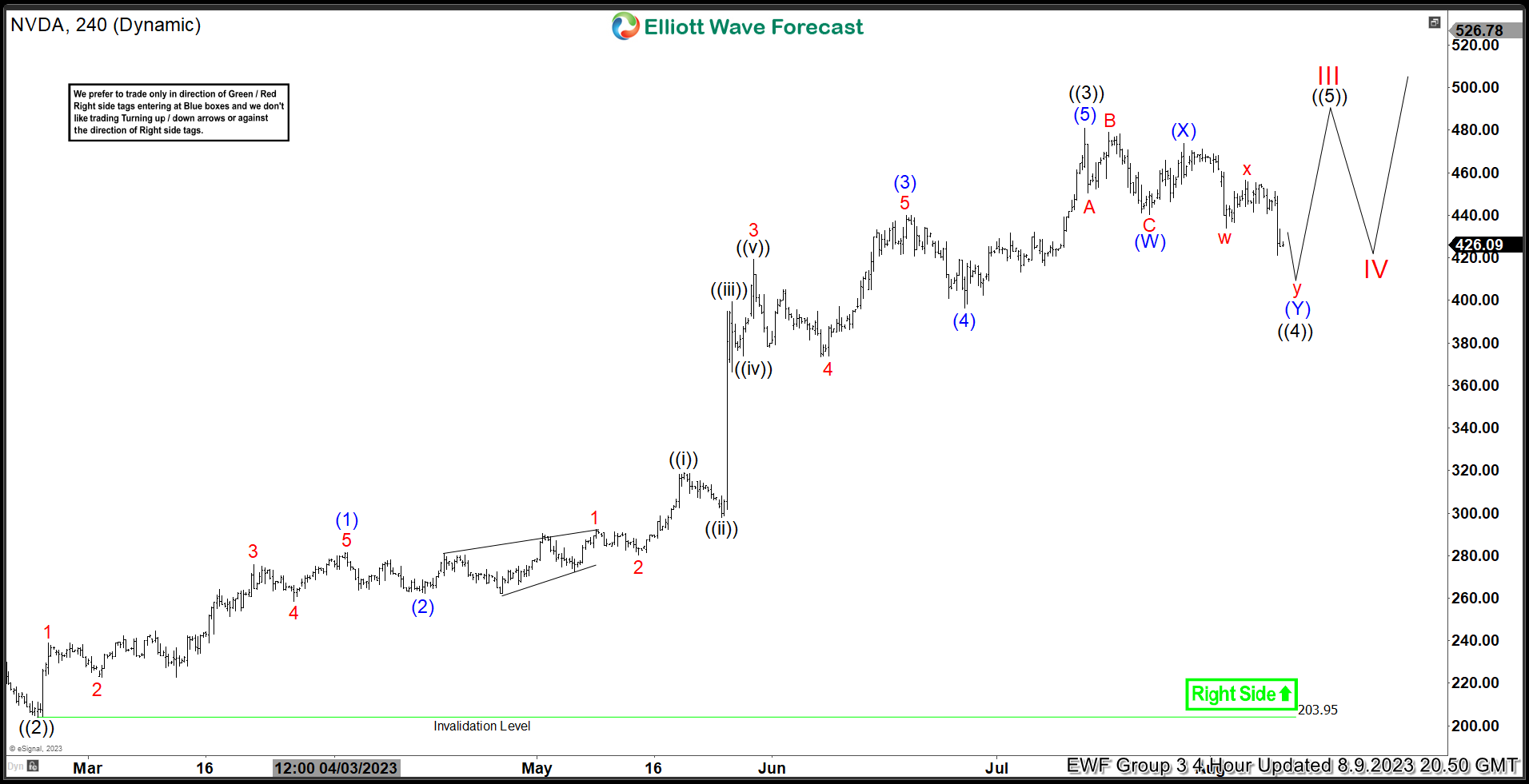 Here is the 4H Elliott Wave count from 8.09.2023. The rally from 2.28.2023 at black ((2)) unfolded in a 5 wave impulse which signaled a bullish trend. We expected the pullback to find buyers in 7 swings against $203.95 low.
$NVDA Latest 4H Elliott Wave Chart 8.14.2023: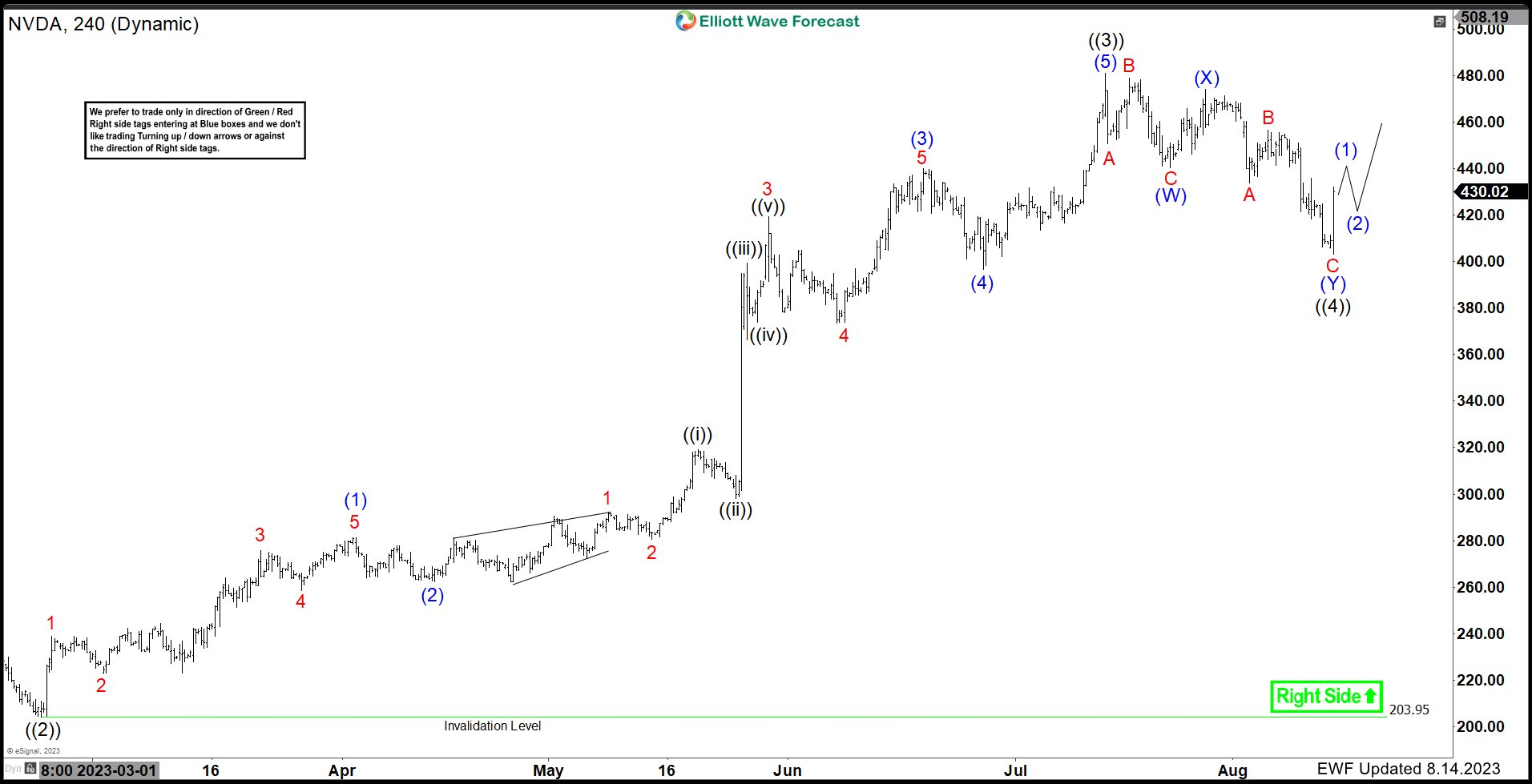 Here is the latest 4H update from 8.14.2023 showing the bounce taking place as expected. The stock has reacted higher after doing 7 swings lower. The bounce can continue higher towards $500 and print a new high for the year OR can fail and become 11 swings lower where we will like to buy it again should that happen.