Calling all our chart junkies and aficionados, it's your time to shine as we introduce the…
*drum roll please *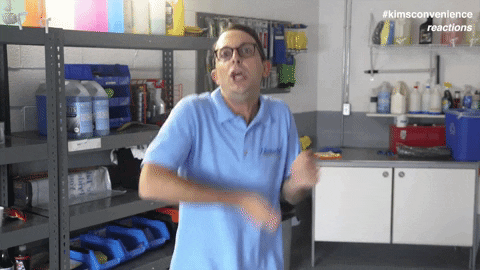 This category is specifically designed to cater to our members who find joy in analyzing charts, spotting trends, expressing their thoughts through chart mark-ups, and engaging in productive chart discussions!
We know that many of you have a flair for interpreting charts in unique ways, and this category is the perfect platform for you to share your skills, insights, and maybe even artistic talents.
But you know what would make this new category all-the-more exciting? Yep! You guessed it!
To kick off this new category in style, we'll be doing 2023's first giveaway!
(IKR?! We also can't believe it's our first one for the year!)
There will be two winners for this giveaway, who will each receive $50! But if we get over 50 entries, we might just pick more winners. So, you better stay tuned for that!
---
Here's how to qualify:
Just post your chart under our brand new "Chart Art Category" with a brief description of what you see and what your analysis is telling you. (Hint: No need to get too technical.)
Sample 1:
Sample 2:
Write at least 3 posts within the giveaway period. Yes, your chart entries are included. (For the newbies, you can write 3 posts anywhere in the forums. You can even introduce yourself in this thread!)
Have an avatar. Yes ladies and gents, you gotta have a profile picture! You don't need to use your actual photo - you can pick ANY photo other than the default letter that all anons get.
Pray to the FX Gods for your chart to be chosen in our random draw! Just between you and me, this might actually do the trick!
And just like that, you get a chance to win some moolah, some bucks, some coin!
For the winners, we'll be needing your PayPal account details and we'll send your cash prize right over. (Please note that the cash prize shall only be sent through PayPal, so only members with a registered PayPal account are eligible to receive the prize.)
The giveaway period starts today, August 09, 2023 and ends on Aug 23, 2023, 11:59 PM EST. We will announce the winners on this thread on August 24, 2023 so stay tuned for that!
*Failure to respond to our PM within 7 days will result in disqualification and selection of new winners.
They say a picture is worth a thousand words, but in forex trading, a chart can be worth a thousand pips. Now, go get 'em!