Watch FXOpen's March 20 -24 Weekly Market Wrap Video
In this video, FXOpen UK COO Gary Thomson sums up the week's happenings and discusses the most significant news reports.
Swiss tsunami rips through global markets: FTSE 100 wipeout noticeable
British Pound reaches one-month high against US Dollar despite banking crisis
EURUSD hits monthly highs ahead of Fed news
To hike or not to hike? That is the Fed's question
Watch our short and informative video, and stay updated with FXOpen.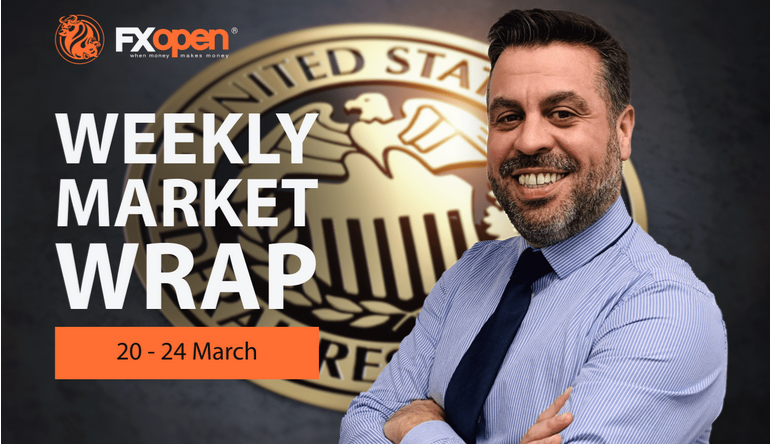 Disclaimer: This forecast represents FXOpen Companies opinion only, it should not be construed as an offer, invitation or recommendation in respect to FXOpen Companies products and services or as financial advice.
#fxopen #fxopenyoutube #fxopenuk #weeklyvideo