It's been a hot minute since our last giveaway, and we know you miss them!
Don't be shy, we missed them too!
Since we have a lot of pretty exciting things planned for this awesome community, what better way to kick things off than with a super simple giveaway!
And as much as we'd love to have you on our forums every single hour, we know you also spend a lot of time on other social media. So we wanna know…
Which social media platform do you use the most?
---
To join this month's giveaway, all you have to do is…
Choose your answer among the options below. This is so we know to include you in the giveaway pool of entries!
Write at least 3 posts within the giveaway period. Feel free to check out our Community Guidelines to ensure that you're not violating any forum policy with your posts, though! (Another tip for newbies: You can write 3 posts anywhere in the forums. You can even introduce yourself in this thread!)
Have an avatar. If you're camera shy, no need to worry! You don't have to use your own photo. You can pick ANY photo other than the default letter that all anons get.
What did I tell ya?! As easy as A, B, C! Plus, the more posts you have within the giveaway period, the more chances of winning cash to be sent straight to your PayPal account! Should you prefer it, we can even give you your prize in BTC!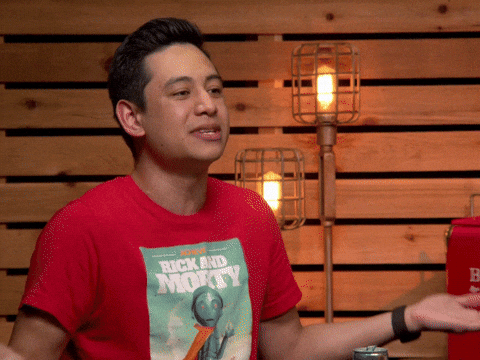 And if you think that's already exciting enough, we're still switching it up a notch!
Depending on what your user Trust Level is (check out Pipstradamus' post on this) your cash prize changes!
2 TL3 ("Regular") winner will win 50 USD.
4 TL2 ("Member") winners will win 25 USD.
4 TL1 ("Basic User") winners will win 15 USD.
4 TL0 ("New User") winners will win 10 USD.
The winners will be selected randomly from the pool of posts created within the giveaway time frame. So the more posts you have, the more chances of winning!
The giveaway period starts today May 04, 2022, and ends on May 19, 2022 at 11:59PM, EST.
We will announce the winners on this thread on May 20, 2022 so stay tuned!
*The prizes will either be in Paypal cash or BTC format, which means we require the winners' PayPal email addresses or crypto wallet addresses. Failure to respond with your information within 7 days will result in disqualification.
Here's the poll! (We know you're probably using multiple, but go ahead and choose your most preferred one. We would love it even more if you can tell us why you use this most!)
Facebook
Instagram
Youtube
LinkedIn
Twitter
Tiktok
Others
Good luck!