America cities is a Ponzi Scheme
Why American Cities Are Broke - The Growth Ponzi Scheme
This is the 3rd video in the Strong Towns series, and is probably the most important core topic: the fact that American car-dependant cities and suburbs are financially insolvent, and function like a Ponzi scheme. This is the reason most American cities are bankrupt.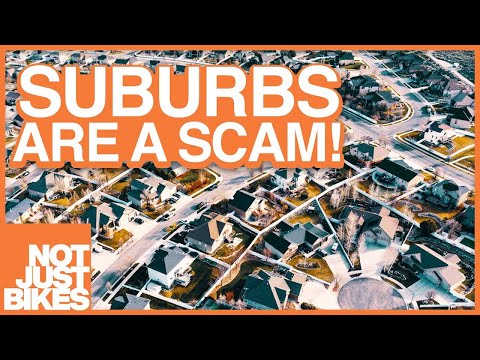 This Ponzi Scheme Might END Suburban Prosperity
The Growth Ponzi Scheme, also called the "Municipal Ponzi Scheme," is a core Strong Towns insight describing the financial characteristics of post-war North American growth patterns.In the Growth Ponzi Scheme, municipalities receive the modest near-term financial benefits from new development in exchange for the larger long-term financial commitments of providing ongoing service and maintenance.