Oh. My. Word.
You read that right!
The BabyPips community now officially has over one million members!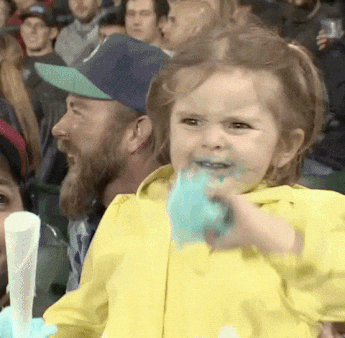 We, quite literally, couldn't have achieved this feat without each one of you.
And so, to celebrate this milestone, we've been working on an update to show our appreciation for your presence and participation on our forums and even the School of Pipsology!
To help the community quickly recognize our most engaged members who play a huge role in making BabyPips.com the most awesome trading community ever, we're adding…
MEMBER FLAIRS!
Unlike badges, flairs are icons that will not only appear on your profile, but will also be on display at the corner of your profile picture! Get to know more about these flairs and spot members proudly rocking them on our forums!
Chances are, you've met members with the BOOSTER flair!
New to the community and need a confidence boost to dive right in? These members got your back! Boosters are warm and friendly regulars, ushering new members into the community.
How about a chat with members who have the CONVERSATIONALIST flair?
If you're looking for people with the gift of gab, then look no further! Whether it be forex, crypto, politics, or even psychology, Conversationalists can turn any topic into an interesting discussion.
On the hunt for intriguing topics? Be on the lookout for our TRAILBLAZER flair!
When it comes to insightful discussions, you could say they're the community's pioneers. They're thought leaders at heart, who have also established themselves as credible and trustworthy members of the community.
Wanna know more about trading? Members with the FIRESTARTER flair might have the same questions!
We've got a curious one right here! Firestarters, driven to learn and understand trading markets, are members who often ask questions that evolve into insightful discussions for the community.
Members who are always on the lookout for the community's best interests are those with the GUARDIAN icon!
Guardians are loyal and trusted members who are invaluable to the BabyPips community. They have not only formed strong bonds with other members, but have also gone out of their way to help maintain a peaceful environment. They put the best interest of the community first, and are well-respected members on the forums.
Those who have shared their journeys through our interviews are those with the FEATURED icon!
Each trader has a story to share, and these members have generously let us in on theirs! Featured are members who have previously been interviewed by the BabyPips team.
Of course, we wouldn't forget those who spent hours going through our Schools, those with the GRADUATE flair!
Proudly advancing in their trading journey, our graduates are members who have successfully completed either BabyPips.com's School of Pipsology, or School of Crypto! If you have yet to complete your lessons, what are you waiting for?!
And last, but definitely not least, another reason for this celebration, our MILLIONTH MEMBER!
The BabyPips community has always been an awesome bunch. But having you, our millionth member, only shows how far we've come and how big our community has grown! Welcome to the coolest trading community online!
So, which of these did you get? Check out your profile now!