2018 was one hell of a ride for the BabyPips community!
Apart from our continuously growing membership, 2018 is the year we witnessed numerous feats and broke multiple records. None of which would have been possible without the contributions of each and every one of our amazing members.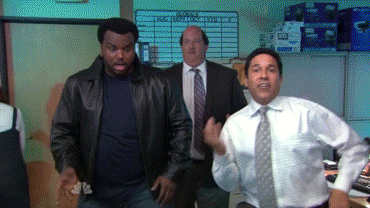 So, before we fully embrace 2019 together, we want to look back at the amazing year we had!
We've already talked about last year's most helpful members. This time, let's have a quick rundown of some of the quality threads created last year. Which topic did you participate in?
Here are the most viewed threads/ topics* of 2018 (in no particular order):
* Only topics created in 2018 are included in this list. This does not include popular topics created earlier.
---
It's common knowledge that some businesses fail due to undercapitalization, which is especially true in the forex trading business. But how small can your trading capital be? Would $100 be enough? This topic discusses possible answers to these questions!
Around the second half of 2018, new European Securities and Markets Authority (ESMA) regulations were implemented by numerous brokers in the European Union. So, for those looking for brokers not affected by these changes, check out this topic!
As newbies often get too excited with chart patterns and indicators, Trendswithbenefits tries to talk some sense into them. On this popular thread, he tells newbies not to get befuddled by their charts, and consider his tips instead. If you find yourself confused while looking at your charts, this topic might help you clear things up!
Another one from Trendswithbenefits! This time, he shares what could be a game-changer for both new and experienced traders who are DONE with scalping… Getting curious? Drop by this topic to find out more!
Published during the first week of December, SimonTemplar's interview became quite the hit for our newbie and experienced traders alike! The article's loaded with helpful information-- from the use of indicators, to his tried and tested trading approach and strategy. If you're looking to learn a few trading tips and tricks, this interview might just be what you need!
If you're looking to try out Hucklekiwi's HLHB system, you might want to check out ria_rose's thread on it! She's been using the system for a few months now, and this is where she shares her comments and experiences with the community. She's known for her warm and friendly personality so feel free to drop by her topic and say hi!
If you've tried watching trading videos on Youtube then we're positive you've come across tons of 'forex millionaires' eager to share their million-dollar tricks! But, are they for real? Can forex trading really make you a millionaire? This topic might have the answer to these intriguing questions!
Forex is certainly not a walk in the park. The market can be unpredictable at times, and even the most experienced traders could experience losses But, what do you do when you ALWAYS lose? Reading through this thread might help you map out an action plan!
We've always known that setting your stop loss is critical to protect you from crashing your account. But, what if we told you that we found someone who believes otherwise? If you wanna have a read at someone extra unconventional, this thread is probably what you're looking for!
If you think forex will be your one-way ticket to instant millions, yachts, and private islands, well, think again. Once you're ready to get real, this thread might help you get an idea of how far a $500 account could get you.